Doctor Sleep is a slave to its genealogy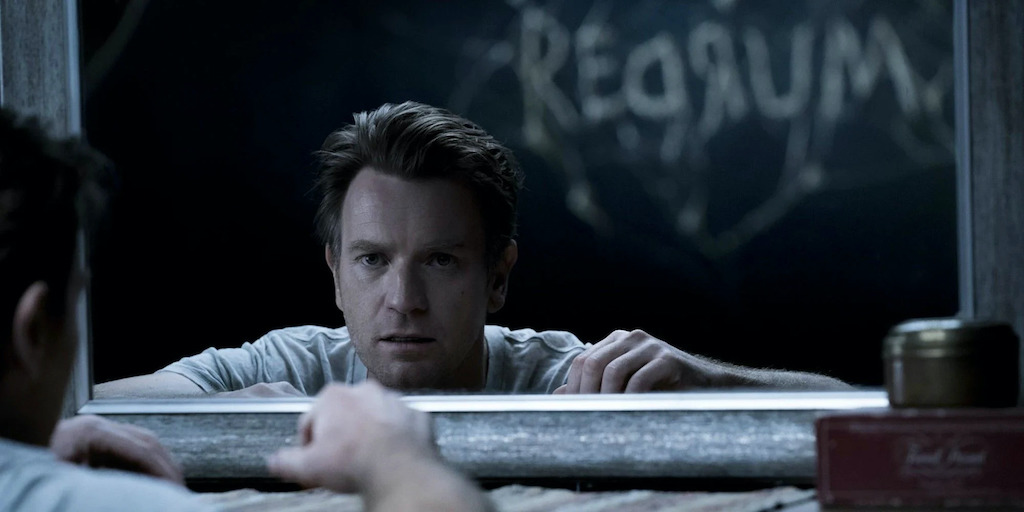 Near the climax of Mike Flanagan's mash-up Doctor Sleep, Rose the Hat, the story's main baddie, walks the hallways of the Overlook Hotel looking for her prey. The hotel is still alive, famished. As she steps into the elevator hallway, it unleashes the vision it used to terrify Danny and Wendy Torrance with – torrents of blood, flooding the hallway, threatening to drown her.
She slows down her stride, stares at it, amused. It's a curiosity, not even worth turning her body towards it. She smiles, more intrigued than scared, and continues walking.
It couldn't be a better representation of how the horror genre has moved on in the 40 years since The Shinning came out in 1980. Scenes that used to be impressive, outrageous, are now commonplace. The Shining itself has become a staple, the baseline.
Still, Stephen King wrote a sequel, so someone would end up adapting it. Might as well be Mike Flanagan, who recently did a fair job of adapting King's Gerald's Game.
Stop me if you've heard this one before: I wish I could like this movie more than I do. I do. I almost managed to convince myself after watching it that it was above mediocre.
I don't even want to blame the crew. This movie is a collection of thankless jobs.
For starters, it's made forty years after The Shining came out, so you can't assume viewers have seen it. You need flashbacks to that contextualize what is going on for people who just wandered into the multiplex. You'll need to repeat scenes from the classic if you want to be on the safe side. But that means you'll need to re-enact so you can use the same actors to connect last movie's events to our current story.
And then, there were significant differences between the King's source material and its adaptation by Stanley Kubrick. King's sequel follows up on his book's ending, not the movie's, which King hated. Flanagan, though, can't disregard Kubrick's masterpiece since – let's be honest – it's what may bring most people to his movie instead of sending them to the paperback.
So what you get is a mash-up of both, the equivalent of a $50 million fanfic-slash-cosplay production, where Flanagan recreates scenes from the original, or tries to get actors who are a good twenty years younger than The Shining to pass for Shelley Duval and Scatman Crothers and so many others (no attempt at mimicking the inimitable Joe Turkel, fortunately), and melds the endings for both the movie and book into a single body. For fans of the original, or even anyone who has seen some of the oft-repeated clips, it sinks deep into the uncanny valley.
Then there's the power escalation and misery inflation.
That's not their fault. It is King's. Stephen King's writing has gone downhill with the years, and, since things that used to impress us no longer do, he has resorted to bumping up the world's wretchedness and the power factor of the characters.
You can't just have good old Danny, whom Dick Hallorann described as shinning like nobody else he had ever met. We get Abra, a girl who is an order of magnitude more powerful than anyone Dan Torrance himself had ever encountered. A haunted building is not enough of a threat. But that's not enough. We need The True Knot, a troupe of traveling psychic vampires, each with their unique abilities and whose leader, Rose, might be stronger than Danny and Abra put together.
A recovering alcoholic who is a threat to his family is no longer enough of a problem. King's book, on full-on misery inflation, gives us no less than two characters whose background includes his now requisite child abuse (much more stark on the original than what the movie suggests). Danny has grown into a violent alcoholic, because... it's in his blood, I guess. Not enough? How about a toddler dying from neglect (or violence)?
The True Knot are not just psychic vampires – they feed on children who have the shine, the same psychic ability Dan and Abra share. But you can't merely abduct and murder children for their power, can you? You need to torture them, make them die a long, painful death, because... um... fear purifies the "steam" they release, making them tastier? Whatever. We need children screaming.
King spent too much time trying to shock readers and not enough creating a real sense of dread, and that leaks into the movie.
Gerald's Game, I wrote back then, had some masterful scenes filled with anguished discomfort despite its duct-taped tacked-on ending. Nothing quite like that here. The most memorable moments come when the members of The True Knot die, their death rattle a gurgling groan like Gmork drowning on his own blood.
Most of the fun here comes for us movie and horror nerds. We get to enjoy Flanagan's attempts at blending both ancestors into a single alternate timeline, trying to walk both paths simultaneously with results that, if you know the original material, can be endearing. We can get some amusement by recognizing faces from Flanagan's troupe (Katie Parker, Bruce Greenwood, James Flanagan, Carel Struycken), most of them hanging out in the background. There is a brief moment where Kyleigh Curran, who plays Abra, has fun aping a young Ewan McGregor. Rebecca Ferguson's Rose The Hat is a delightful predator, a boho panther sashaying her way into devouring you.
Slim pickings, though.
Flanagan has gotten good at being good enough in the near-decade since he made Absentia. After Gerald's Game, his Haunting of Hill House made me believe he was on the verge of breaking out of the prison of decent and move on to great. He'll need to pick better material first.
#mikeflanagan #stephenking #horror #miseryinflation #ewanmcgregor #rebeccaferguson #kyleighcurran