Redneck Rampage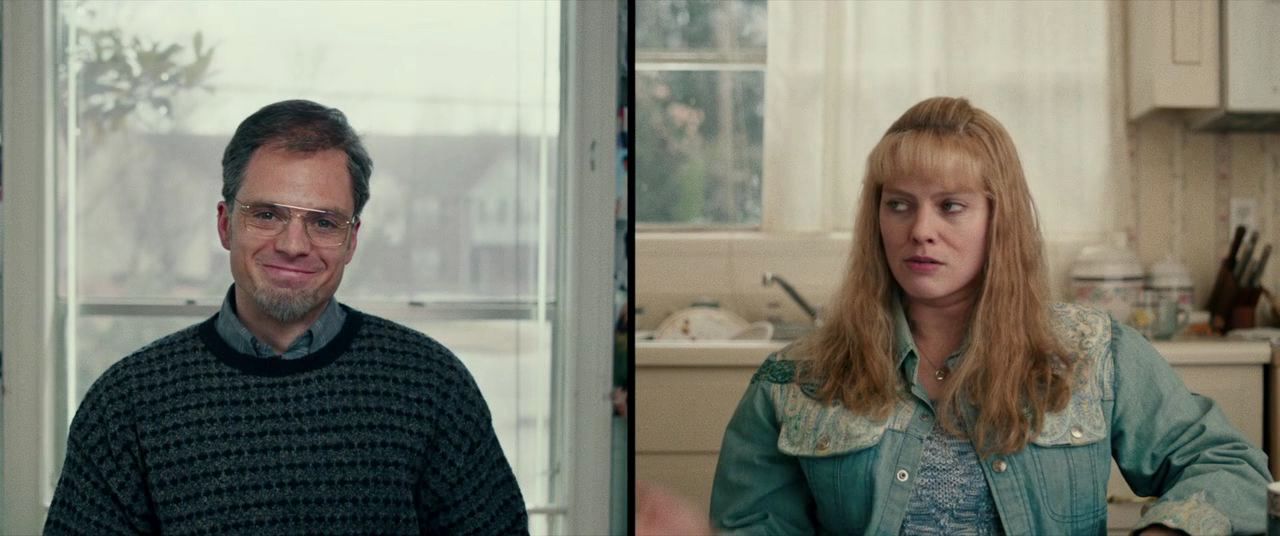 My snark reflex was to dismiss I, Tonya as "baby's first Scorsese". A part of me still wants to make the whole piece about how much director Craig Gillespie cribs from the diminutive director's style. It would be unfair to the sensational acting work, though.
There's a chance y'all don't know this story, as it happened before Instagram was a thing.
In January 1994, figure skating exploded onto the news everywhere. Someone had assaulted Nancy Kerrigan, a contestant, one day before the U.S. Figure Skating Championship, and tried to break her leg with a telescopic baton. Suspicion promptly fell on Tonya Harding, another contestant.
Now, when I describe it like that, it kind of sounds like a professional hit. The whole thing was a circus. The story is so bananas that I don't want to be responsible for spoiling its insanity. It was so absurd; it became irresistible. Newspapers in places that had zero interest in figure skating, much less U.S.-specific events, kept publishing the latest developments, chronicling fuck-up after fuck-up. It was a time before always-on global news was a thing – CNN had just gotten its big break a few years earlier with the Gulf War. It lasted for months – it's my first memory of the news cycle morphing into world-wide entertainment, a transition that would cement itself a few months later with the O.J. Simpson case.
(Oh god, can you imagine that happening now? The attackers would probably have streamed the entire thing on Twitch.)
Now there's I, Tonya, almost three decades later, and it feels more like a goofy comedy than a recounting of events. Can't say if Gillespie has a style of his own, but can't argue that he chose the right one to ape for this. Still, never mind the films it cribs from – this is a movie of performances.
Allison Janey has fun with a showy part as LaVona, Harding's asshole mother. Unfortunately for us, she isn't in most of this, but probably for the best as far as the rest of the cast is concerned – otherwise, you'd remember nobody else but her.
Margot Robbie plays Harding as the perfect mix of physical grace and uncouth determination, a bundle of bad decisions with a drive to win, a go-getter attitude strapped to someone who started way behind the curve. You can still see Robbie in there, most of the time, but she's good at hiding herself under a mask of spite-fueled resolve, at first, then a grimace of anger and resentment.
Sebastian Stan is a surprise – he disappears so thoroughly into the part of the useless white-trash husband LaVona refers only as "moustache," that I didn't recognize him at all. It's not a "lose 100 pounds in a week" Christian Bale-style physical transformation. Stan sheds every bit of self-confidence and poise instead to vanish into the mild affectations of Jeff, an individual who knows his only distinguishing characteristic is his shave. Stan makes you feel both that Jeff tries to lift himself by associating with someone talented, and how he resents the fact that his crucial achievement in life was suckering someone with world-class skills into a co-dependent relationship.
Lots of resentment going around in this story, coming from whatever iota of self-awareness these people have.
Not Shawn Eckardt, though. Eckardt was Jeff's friend, Tonya's bodyguard, and a key individual in reaching out to the attackers. Eckardt is such an oblivious human caricature that I could not believe Paul Walter Hauser didn't make up his portrayal to maximize the comedic effect. He is a guy who has forgotten he's no longer on his basement conspiracy roleplaying game, who chose to cosplay full-time in real life. Kudos to Hauser for being able to play him with a straight face – most people couldn't have managed.
All together, they managed to make me forget my initial pastiche impression and turn the movie into something that is half biopic and half sociological tragicomedy.
The most fascinating thing about the movie, though? The fact that it almost makes you feel sorry for Harding. It's evident that many of her wounds are self-inflicted, but she is also competing in a system that judges not only her skill on the ice but also how closely she can pass for a prim finishing-school princess.
It's worth recommending if you want to see some delightful acting, or to revel in the strangeness of the real. Life can be a gigantic clown car full of people who believe they are much smarter than their actions show them to be.
#itonya #margotrobbie #sebastianstan #allisonjaney #paulwalterhauser