Pervading dread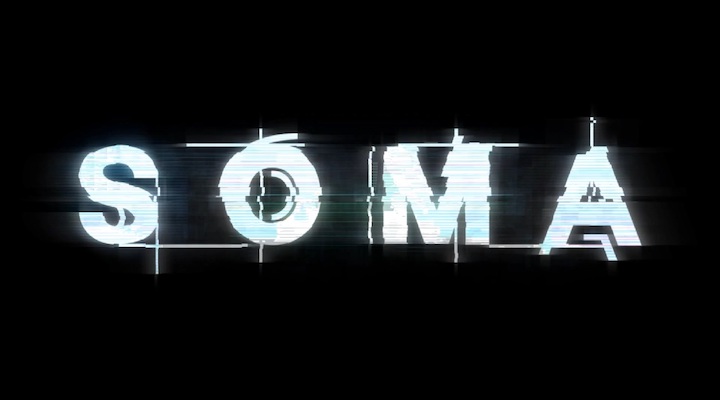 He woke up, and remembered dying. Ken MacLeod, The Stone Canal
That line stuck with me ever since I first read it. Not only it's a killer way to start a book, but it has always seemed an apt description for games.
SOMA, Frictional Games' first since their nerve-wracking Amnesia: The Dark Descent, is a worthy successor to both Amnesia and the long line of existential science fiction that begat The Stone Canal. And it starts in almost the same way.
I've been excited about it ever since I saw the Mockingbird teaser they first put out, which contains some very minor spoilers. My main fear was that SOMA would succumb to the cheap horror of Amnesia's successors like Outlast, which are nothing but a string of jump scares and gore. SOMA scales back the horror from Amnesia, instead, and replaces it with a growing, pervading sense of dread.
Much like in System Shock, another brilliant game about a lone individual wandering an abandoned, abomination-infested station, SOMA's story is not told to you directly but found among the detritus of the inhabitant's former lives. A notebook here, a drawing there, a cargo manifest, a garbled info dump, all gradually fill in the many gaps in your character's consciousness. Its universe is fully built, and the extra color provided by the universe's bric-a-brac helped keep me guessing. What's actually behind everything? How deep in are we? Am I Legend? For once, I guessed wrong. It's a nice change.
Eventually, SOMA gets to asking some questions of you, and you will be forced to provide an answer either by action or inaction. These quandaries will be more unsettling for those who haven't read much science fiction, but anyone who has will have answered them before.
Even beyond them, though, SOMA is still effective at getting an emotional response. It's less of a game and more of a well-written movie you get to play through, but if more movies were as well crafted as this, I'd be in the theater more often.
Plus, how often do you get to think of a game as Baby's first transhuman existential horror?