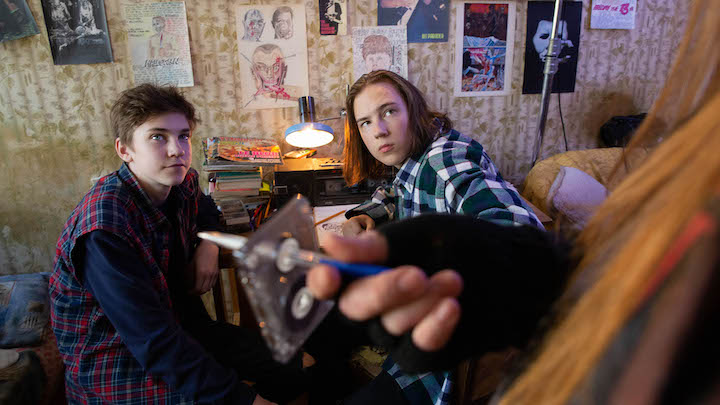 You've seen this movie before.
Buttoned-down, smart kid is bullied at school, discovers girl, starts trying to find his path. Budding rebellion. Teenage awkwardness. Embarrassing stunts. Tentative renegades. Careless camaraderie. Kids, talking about all the great things they will do, which they will never do.
Janis Abele's Jelgava 94 captures the ungainly freedom of wasted years with mortifying accuracy. It is a coming-of-age movie – one of its first scenes includes a discussion about how our hero is now a man and should decide his future. It's a sweet construction, even if you know the layout of its rooms in advance and only wait to see what the decorator chooses for the drapings.
It connected with me because I was that kid, all gangly steps outside the nuclear family's sphere of influence, all plans for the future, all day spent idealizing foreign culture from a distance, all year with a gnawing dead-end feeling of suspecting that you ain't going anywhere even if you are the best in your class.
If you didn't grow up in a place that was shitty enough to make you feel that way, but maybe not shitty enough to give you writing material beyond a sub-par Breakfast Club, it may not connect with you in the same way.
But even if you've seen this movie and heard this story before, you may find something endearing in the way Jelgava 94 tells it.
Even if you haven't been that kid yourself.